What is NHTD, and how can we help?
Nursing Home Transition/Diversion Waiver (NHTD) is a Medicaid Waiver program that empowers individuals to live independently within their communities rather than residing in nursing homes or other institutional settings. It focuses on providing person-centered planning, support services, and resources to help individuals regain their independence, enhance their quality of life, and integrate into their communities.
At All Heart Homecare, our certified and empathetic aides are dedicated to providing all the necessary assistance and unwavering emotional support for a smooth and comfortable transition toward independent living. With their expertise and genuine care, our team ensures that every individual receives the personalized attention they deserve throughout their journey.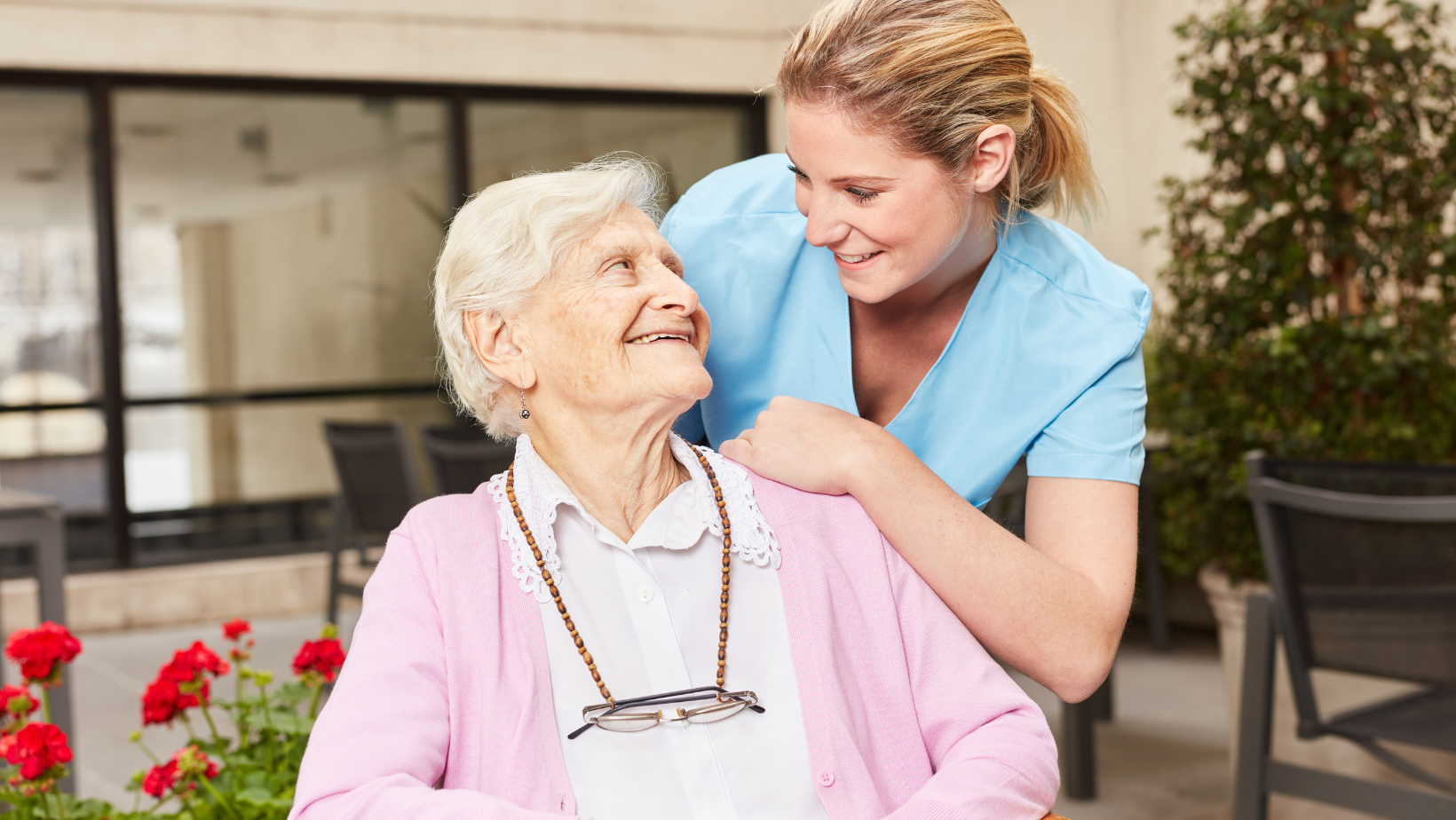 Eligibility Requirements for NHTD Program
Independence and Community
Transitioning from the Nursing Home to an Individual's own home or community setting allows one to maintain personal freedom, actively participate in society, and foster a sense of belonging and connection.
NHTD services prioritize personalized care, tailoring support and services to meet each participant's unique needs and preferences, enhancing their quality of life and independence.
NHTD eliminates the need for a long-term institutional care by granting individuals access to a wide range of home-based services. Participants receive guidance and emotional support from a robust support network.
We can help the participants with daily activities and much more:
Ready to get the care you need?
Contact us today to get started!
I am very grateful to this agency because they take great care of the worker and, above all, they are very responsible with the patients. Their team is very respectful, and I feel terrific about being part of the agency. Thank you for all the good work you do!
I found All Heart Home Care online and called them and a few other agencies to compare services. We ended up choosing All Heart Home Care because, overall, we felt they were more caring and compassionate. They genuinely care about their clients. We also really liked their system of care. Their care plan book is very well thought out. I am very happy with their agency. Thank you!
I am a client of All Heart Homecare, I thank all the agency staff for providing me with an excellent service. The nurse Yacky and her assistant Maria are excellent people because they are always aware of my health, very grateful to all the staff. I highly recommend the All Heart Homecare agency for its excellent services.
All Heart Homecare does a great job taking care of my grandparents. Their staff is very knowledgeable and caring. The administration is very supportive and always willing to help.
Nursing home transition and diversion.
Nursing Home Transition/Diversion Waiver (NHTD) is a Medicaid Waiver program serving individuals with Medicaid that are either in or at risk of going into a nursing home. The emphasis of this program is to assist individuals with a person-centered, Individual Service Plan developed to support independence, integration into the community, health and welfare.
SERVICES PROVIDED
Focus on keeping you in your home in the community
Assist in moving you from the nursing home environment to your home in the community
Meetings with you in your home
Provides education on available services and resources for various physical/medical diagnoses
Offers multiple choices
Secures needed assessments to maintain eligibility for services
Assists in obtaining and maintaining benefits and entitlements (Medicaid, Medicare, Food Stamps)
Links to doctors, specialists, day services, transportation, and in-home personal care supports
PRACTICAL ALTERNATIVES TO LONG-TERM MEDICAL FACILITIES
RETURN HOME
SERVICES TO TRANSFER
INTO HOME-CARE:
Home medical visits
Moving help
Home modifications
STAY IN YOUR COMMUNITY
DIVERSIONS FROM
NURSING CARE:
Build independent living skills
Integrate into the community
Freedom to live & learn